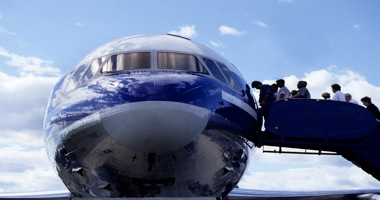 NSAI is headed by Professor Norman Shanks FSyI, who with over 30 years of airport operations, airport management and airport security is internationally recognised as one of the worlds foremost specialists in aviation security.

NSAI through its staff and associates, all experienced professionals from aviation, planning and media, are able to provide an experienced, dedicated and ethical team of independent management consultants who will ensure that the highest possible professional services are provided to its clients.

Through its truing associate company Exelorate, NSAI are able to provide a varied range of personal and business development opportunities, including Team Development Management Programmes to Trainer and Presentation Skills.

We also provide expert and specialist consultancy services to the aviation industry in aviation security and airport design, operational management, techniques and procedures.
As some of our clients may prefer a level of confidentiality, rather than list a series of names, details of clients that NSAI has worked with can be made available on request, please use our contacts page to advise us of the areas of your interest and we can provide you with more details.